ADVA to buy MRV Communications for $69 million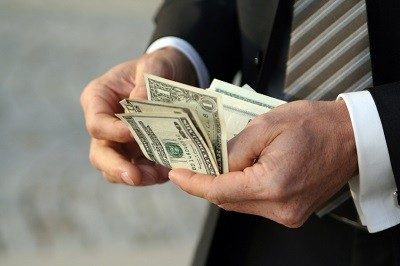 ADVA Optical Networking (FSE: ADV) has agreed to acquire fellow optical transport and Carrier Ethernet system developer and software provider MRV Communications, Inc. (NASDAQ: MRVC). The German company will offer $10.00 for each share of MRV's outstanding common stock, which equates to an aggregate price of $69 million. The deal, which ADVA hopes to close in either August or September of this year, has been approved and unanimously recommended by the board of directors of both companies.
MRV is perhaps best known for its OptiDriver line of optical transport systems (see, for example, "MRV adds data center interconnect 200G digital muxponders to OptiDriver line via CFP2-DCO optical transceivers"). It also offers Carrier Ethernet access hardware (the OptiSwitch line), metro service edge platforms (OptiPacket), media crossconnects, and the Pro-Vision software platform. ADVA CEO Brian Protiva tells Lightwave that MRV is strong in metro access technology. He cites the fact that MRV is further along in development of 100-Gbps network interface devices (NIDs) and Carrier Ethernet aggregation platforms than ADVA as two areas where the proposed acquisition would provide an immediate boost to his company's portfolio. The deal also will extend ADVA's customer base in Asia Pacific and North America, including some Tier 1 carriers. Protiva expects to leverage these customer relationships to sell some of ADVA's existing products, particularly synchronization and timing, fiber assurance, and Ensemble software products. ADVA gained the Ensemble suite via its acquisition of Overture Networks early last year (see "ADVA strengthens Carrier Ethernet, NFV hand with Overture Networks acquisition").
[Native Advertisement]The current deal comes after MRV management launched a review of strategic alternatives. Protiva says that he has been in touch with MRV since 2010 (and the four CEOs the company has had since then), so there was a relationship in place that helped bring the companies together. Protiva indicated that MRV management engaged with several suitors. However, in the end ADVA provided the best fit as far as ability to support MRV's product portfolio and current customer base as well as add value.
And "value" is a word Protiva used to describe the acquisition terms, given the fact that MRV ended its fiscal 2016 with revenues of $80.3 million. For the quarter ended March 31, 2017, MRV reported revenues of $21.2 million, cash and cash equivalents of $21.7 million, and no debt. Protiva says he will fund the acquisition through debt, which he described as being available at extremely low interest rates in Germany.
Protiva says that "there's a long list of companies we're looking at" for additional purchases, although integration of MRV will be the company's primary focus along these lines over the next 12 months. He said that the current list of approximately 15 optical network hardware vendors needs to shrink to six to eight for the industry to reach a healthy size. "We want consolidation, one way or another," he says.